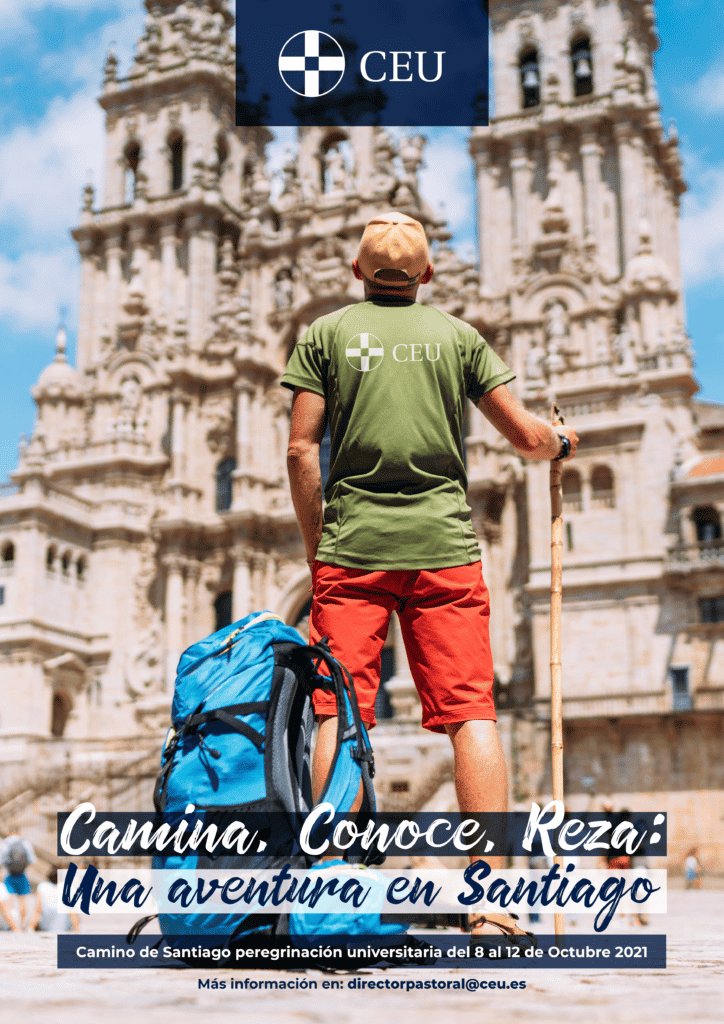 Walk, meet, pray
An adventure in Santiago

Next year we have an adventure not to be missed. From 8 to 12 October 2021 the university pilgrimage of the Camino de Santiago will take place.
It will be 5 days of sharing, valuing effort, working as a team and giving thanks for what we have. An experience that you will keep forever. If you want more information, you can send an email to [email protected].
The Spanish proverb says that "you don't walk the Camino, you live it" and also that "the Camino de Santiago is a path to the inside of oneself". And you, do you want to join us?